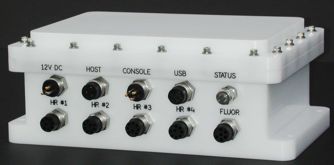 HydroDAS
ISRO-SAC HydroDAS
HydroDAS is the master controller and data logger for the radiometer system. This page contains links to all its supporting software and documents.
HydroDAS uses several programs for various functions. These are summarized in the following table, and explained briefly in text linked from the table. You should normaly install and use the most recent version of each program. For initial setup you should download and install all the software listed below. Important updates will be pointed out on the main ISRO Support page, and a complete list of updates is on the Update History page.
HYDRODAS SOFTWARE
Program
Installation File
Size
Current Release
Installation Procedure
ISRO HydroDAS Console
InstallHydroDASConsole122.exe
2.5 MB
Version 1.22, May 5, 2007
See general procedure below
HydroDAS USBLink
InstallHydroDASUSBLink110c.exe
1500 kB
Version 1.10c, October 18, 2010
See below; also see USB Driver Installation Procedure
Motocross
InstallMotocross232.exe
560 kB
Version 2.32, June 8, 2005
See general procedure below
DASHost
Install_DASHost126_ISRO.exe
900 kB
Version 1.26, August 30, 2008
See general procedure below

General Procedure for programs with .exe installers (above):

Click on the link of the appropriate installer program, and save it in a convenient location on your computer (such as the desktop). Note that large files may take several minutes to download, depending on your connection.
Double-click on the icon of the installer program.
Follow the instructions in the installer program. We recommend you accept all the default settings.
If you accept the default settings, a HydroDAS program group will be created in your Windows Start menu, and all the installed programs will be accessible through that program group.

Firmware
MDAS328.APP
160 kB
Version 3.28, March 7, 2008
Firmware update procedure
Scripts
Scripts114.ZIP
5 kB

Version 1.14, November 28, 2006 (restores shutter commands to the HydroRad-ES1)

Extract *.HDS files from ZIP archive; Load to HydroDAS with HydroDAS Console; see System Manual section 6.3.6
SAC-HOBI Tools Excel Add-in
SAC-HOBI Tools 2.0
1021 kB
Version 2.0, October 10, 2006
See Post-processing Software page
Import.run Import.bat
Cal Update Programs
23 kB
Version 1.1, Aug 29, 2006
See System Manual section 9.3
Primary Windows Software
ISRO HydroDAS Consoleis the main Windows program used to set up and control HydroDAS from a desktop or laptop computer. The current version is 1.22, and it must be installed on your computer in order to use the system.
HydroDAS USBLink is a Windows program required for offloading data from the HydroDAS via USB. It works in cooperation with the HydroDAS Console software, above, so both programs must be installed in order to use the USB interface.
SAC-HOBI Tools is an add-in for Microsoft Excel, used for loading, displaying and processing binary data from the HydroDAS.
Additional Windows Software
DASHost is the Windows software provided with standard HydroDAS and MiniDAS systems. In the ISRO-SAC system it is not required, but advanced users may wish to use its ability to monitor all the HydroDAS's functions during setup and testing. The installer program for ISRO has been prepared that includes configuration files specifically for this system.
Motocross is Windows software used specifically for loading firmware into the HydroDAS.
Firmware
Firmware is operating software that runs the controller within the HydroDAS. The current version is 3.26 (updated October 2006), and it supercedes the version that was loaded at the time of shipment. Firmware must be loaded using the Motocross program, using a special procedure.
Scripts
Scripts are small programs written in the HydroScript command language (HydroScript is described in detail in the HydroDAS & MiniDAS User's Manual), which control the collection of data by the HydroDAS. The current script version is 1.14. Unlike the previous version, these scripts send shutter commands to the HydroRad-ES1, since its shutter was restored on November 28, 2006.
The ISRO-SAC System Manual is the primary document for this custom HydroDAS.
The standard HydroDAS & MiniDAS Manual also contains useful information about all aspects of the HydroDAS, especially DASHost software and the HydroScript command language.
For special situations where you must override automatic startup of the firmware, see the autostart override procedure.