User interface for HydroDAS and miniDAS
Unleash the full power of a HydroDAS or MiniDAS to integrate and control your instrument suite for profiling or moored applications.
Features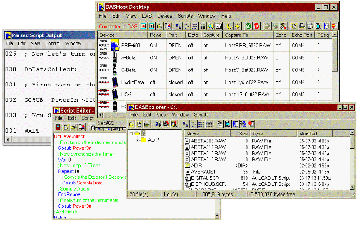 click to enlarge
Real-time control of instruments
Real-time communication with instrument-specific software packages
Archiving of all data for real-time playback later.
DAS Explorer for download and upload of logged files.
Script Wizard for generating sophisticated logging scripts.
Terminal-mode communications fully supported for serial communicating instruments.
System Requirements
Windows 95, 98, NT 4.0, 2000, XP or subsequent 32-bit Windows operating system.
133 MHz Pentium or faster processor with at least 128MB of RAM
10M of hard disk space
Download current version: 1.26, August 2008